Our products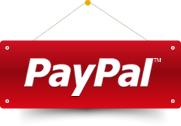 La Casa del Natale
A.D. 2009 Santa Claus exists!

A long time ago Santa Claus, who had had enough of the freezing cold of the North Pole, moved to San Marino together with his house and laboratory to continue working here.

Now the really hard work begins, since he must answer all letters from children belonging to every age group. His laboratory works incessantly all year round to produce huge amounts of gifts and presents. Santa Claus strives to make all children happy, but this goal demands very hard work!

At San Marino's Casa del Natale people will have the possibility to enjoy the magic atmosphere of Santa Claus laboratory, as well as to have a break at the adjoining Christmas Bar, that serves excellent Christmas specialities and much more.



Visitors will be welcomed by a warm, intimate atmosphere, and will have the opportunity to buy original homemade creations, Christmas presents and outstanding decorations. Christmas presents can be bought both inside San Marino's laboratory-shop and online. A dedicated website gives people the possibility to buy original Christmas items and gifts from the comfort of their house. Display the complete catalogue of Christmas items and buy original presents for your relatives and friends.